Board Members
Executive Committee
President, John Autin
Vice President, Poornima Koliwad
Secretary, Donna Carney
Treasurer, Robert Rossman
John Autin moved to Mt. Airy with his wife, Kristy in 2015. John considers himself a career educator as he has worked as a Teacher, Operations Director, Recruiter, and Dean of Students in education systems in New Orleans, Washington, DC, and Philadelphia.  John hopes to support the MALT community with his educational experience throughout his tenure.
In addition to MALT, John has committed himself to the improvement of Mt. Airy by joining the board of EMAN, serving with Families for Houston, helping found Mt. Airy Nexus and even being a vendor of crafts and candles at several Supper Sessions on Germantown Ave. He enjoys walking with his family enjoying the Mt. Airy Architecture, pickup basketball games, doing crafts, and antiquing.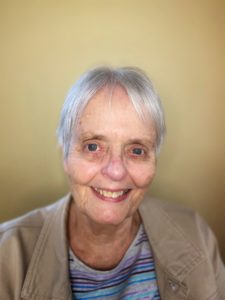 Sue Beetle has lived in Mt. Airy since 1971, where she raised three great kids. She majored in English literature in college with a minor in cartography. Besides work
 in finance and business management, she has done engineering and architectural drafting and developed software to simulate operations of the railroad and rapid transit systems. She enjoys travel, movies, and being part of this community. She is detail-oriented, practical and respectful of organizational processes.
Sue now works as finance manager of Weavers Way Co-op. Before that, she was the finance director at the Neighborhood Interfaith Movement for 17 years. She served on the board of West Mt. Airy Neighbors for many years. She has assisted many local organizations in setting up/straightening out their accounting systems.
Donna J. Carney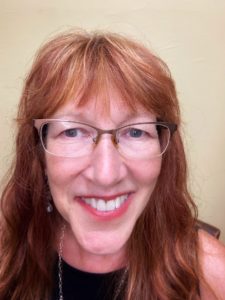 moved to Mt Airy in 2011, but feels more "at home" here than any of the    cities and states she's lived in. Donna is the Director of the Philadelphia Citizens Planning Institute (CPI), the education and outreach arm of the City Planning Commission.  She brings to this role over 25 years of project management and design experience as an architect specializing in historic preservation and sustainable design. Her goal is to guide the development of educational tools to empower communities of people within Philadelphia to learn, grow, and improve the quality of their neighborhoods. She has developed educational and interpretive materials for municipalities, arts & historical non-profits, and the National Park Service.
Donna loves exploring the Wissahickon Trail system and spending quiet time at the Morris Arboretum. She is grateful for the opportunity to get to know so many passionate people in all neighborhoods of this city working for positive change.
Allyson Katzman has lived in Mt. Airy for almost 25 years and loves the friendliness, diversity and physical beauty of the community. Since becoming a MALT board member, she has served in multiple roles of the executive staff and is active on many committees. Some of her favorite classes at MALT have been Water Kefir, Kombucha's Cousin, Pilates and Knife Sharpening.
Previously, Allyson was a board member of West Mt. Airy Neighbors (WMAN) for 13 years, before stepping down last year. She served on the planning committee for WMAN's largest fundraiser Eat Your Heart Out for over 14 years and has been an active lead with the Streetscapes Committee. She helped initiate the Emlen Circle Beautification Group and works on other community based beautification projects.
Allyson enjoys traveling, yoga, Pilates, gardening, walking in the Wissahickon with her dog and fostering animals. Allyson has worked as a litigation paralegal for more years than she would like to admit and currently works downtown for an antitrust law firm.
Celeste Lamb is a Philadelphia native, and has lived and loved in NW Philadelphia for the past 20 years. She is a graduate of Temple University where she majored in Religion and English. Celeste is the mother of three and works in real estate sales with her husband, Rob. She loves to read and learn new things. Her favorite thing about MALT is that it combines learning with her favorite things about NW Philly- diversity, community, and a laid back attitude.
Lanina Nelson-Cavicchio,
a native Philadelphian, has been an on-going supporter of MALT as a teacher, student, and board member; currently serving as the Secretary of MALT's Board. Since becoming a board member, she has served in multiple roles of the executive staff, active on various committees but is often recognized for her leadership and active participation on the MALT Ball Committee which organized, promoted, and garnered support for the MALT Ball (a multi-year fundraising effort). Her professional background includes work experience among both private and public concerns. Currently, she works for a public utility company where she oversees and manages IT projects and acts as a liaison between IT and internal customers. She has varied interests which include: mystery book reading, line dancing, travel, classic movies, orienteering, and greyhound rescue.
Patricia Robinson has been a native of Philadelphia since moving from Maryland in her early childhood. Pat is a MALT board member and has been active on the MALT Ball Committee for two years.
Her professional background includes experience has been in the private sector and the health care industry. She currently works in Human Resources for a leading health care provider that employs the largest number of employees in the city of Philadelphia. She served as a co-block captain, volunteered at homeless shelters, the Philadelphia Flower Show, and provides pro bono notary service. Pat is a certified Dom Care provider for the Philadelphia Corporation for Aging and serves as an Election Board clerk. She very much enjoys interior decorating, architecture, comic movies, and reaching out to help whomever she can.
Bob Rossman has many years of experience in computer technology. He began working as a computer programmer for INA (now Cigna) in 1970 when computing was on mainframes and employed punch cards. Now retired, his last position was providing technical support for a software company. His other interests include politics, bike riding, and cooking, all of which he has turned into courses for MALT. He has served on the board of Weavers Way Co-op and the Chestnut Hill Community Association. He is currently treasurer of the Interfaith Hospitality Network of Northwest Philadelphia and president of the Mt. Airy Community Services Corp. He has been on the MALT Board for over 25 years; over that time he has helped with computers and a host of other tasks and is currently the treasurer and serves on the building committee.
Pauline Taylor is a native Philadelphian.  She and her husband, Donald, have resided in the Germantown section of the city for 20 + years.
Pauline retired from the City of Philadelphia as a Human Resources Manager.  Since retiring she has worked as an HR Consultant performing staffing analyses for private school environments and delivering presentations to prospective graduates at collegiate levels.  She has also worked as a volunteer for a number of benevolent groups throughout the city. Pauline has taken a number of classes through MALT. A Wharton graduate, she is both detail-oriented and goal-driven and is looking forward to her tenure on the MALT Board of Directors.
Pauline and her husband are both active. Her retirement hours are filled with activities such as reading, cooking, swimming, and biking.  They are members of the Awbury Neighbors Association and they have two adult sons.
Rene "Rick" Vargas is a native of New York City, who moved to Philadelphia in 1978. In 1979, he began his professional career with the City of Philadelphia, monitoring and evaluating job training programs funded by the City. He remained in this capacity until 1985 when he transferred to the City's Personnel Department, where he performed a myriad of duties. In 1993, Rene began working part-time for the City's Labor Relations Unit. Enjoying the work tremendously, and believing Labor Relations was his "true professional calling", he soon transferred to the unit permanently. As an Analyst in Labor Relations, he conducted grievance hearings for union members who filed formal grievances, attended and testified at arbitration hearings, mediated disputes between the City's four unions and management, and conducted mandatory Labor Relations Training for supervisors and managers. Rene remained in Labor Relations for the last twenty-two years of his career, culminating in his being named Labor Relations Director for the City in the winter of 2013. He remained in this position until his retirement from City service in January 2015.
Since his retirement in 2015, Rene has remained quite active. This includes weekly art classes taken with MALT instructor Mindy Flexer. In addition, during the school year, Rene volunteers two to three days a week at Kensington High, mentoring the students and assisting the faculty as needed. Rene works out regularly at the gym, but as his friends and family know, he is a "golf junkie" who plays three to four times a week. While quite busy in retirement, Rene looks forward to increased participation with the MALT Board, and the Learning Tree!
Rivkah Walton arrived in Mt. Airy in 1978, after sojourns in Illinois, Michigan, Georgia, and North Carolina. She holds degrees in psychology and fine arts, and also brings to the MALT board extensive experience as a non-profit administrator and program planner, with an emphasis on community-building and continuing education. She is currently pursuing an encore career as a photographer. Rivkah has enthusiastically taken a multitude of MALT courses over the years, among them swimming and tai chi, financial planning and house-buying, painting, cooking, and meditation! New to the Board in 2022, she is excited about the chance to "give back" to the community of teachers and learners at MALT.
Jesse R. Wilson, II was born and raised in the East Mount Airy/West Oak Lane section of the city. Jesse attended Temple University and completed his undergraduate degree in accounting at Virginia State University. After returning to Philadelphia, he attained a master's degree in Business Administration at Devry/Keller graduate school of management. He is married with one child and resides in the East Mount Airy section of Philadelphia. Jesse is currently employed with one of the major transportation companies in the area. He has many personal interests that include but not limited to: home remodeling, culinary, riding motorcycles, community involvement.
We are pleased to welcome our newest members to our Board of Governors:
Poornima Koliwad
Rivkah Walton
Allison Cooper
Janet Hoffman