Our Catalog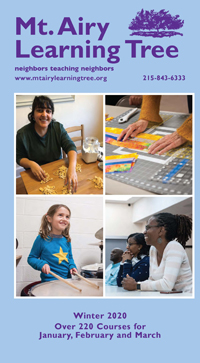 Enrollment for Winter is open.
If you have any questions about online registration, please email or call us at 215-843-6333 during our office hours, M-F from 9 AM-2 PM. You can download a Winter Registration Form here.
The printed catalog may contain errors that have been fixed online. Always check your course details (date, time, day, location) online before registering.
Upcoming Classes
Mon, Feb. 24
Tue, Feb. 25
Wed, Feb. 26
Thu, Feb. 27
Sat, Feb. 29
Sun, Mar. 1
Mon, Mar. 2
Tue, Mar. 3
Instructors
Interested in teaching? Click here to find out more.
Course proposal deadline: June 1 (fall)
Fern Bell Scholarship Fund
We believe that all individuals should have the opportunity to enrich their lives with a Mt. Airy Learning Tree course. This Fund allows MALT to offer a 25-50% scholarship to individuals in financial need.
Fern S. Bell was brought on board as a MALT staff member in 1986, the year MALT moved into its new quarters on Germantown Avenue at Westview Street in the basement of what had been an old post office (now Work Mt. Airy under High Point Wholesale). During her tenure as Secretary at MALT, Fern weathered two floods, a robbery and other struggles of a small office. She loved the director's dog, Mindy, and going out for snacks of bagels and cream cheese from Carmen's across the street. In 1989, Fern suddenly took ill and was diagnosed with ovarian cancer. Sadly, she passed away later that year.
If you'd like to inquire about a scholarship, or would like to make a financial contribution to the Fund, contact the MALT office at (215) 843-6333.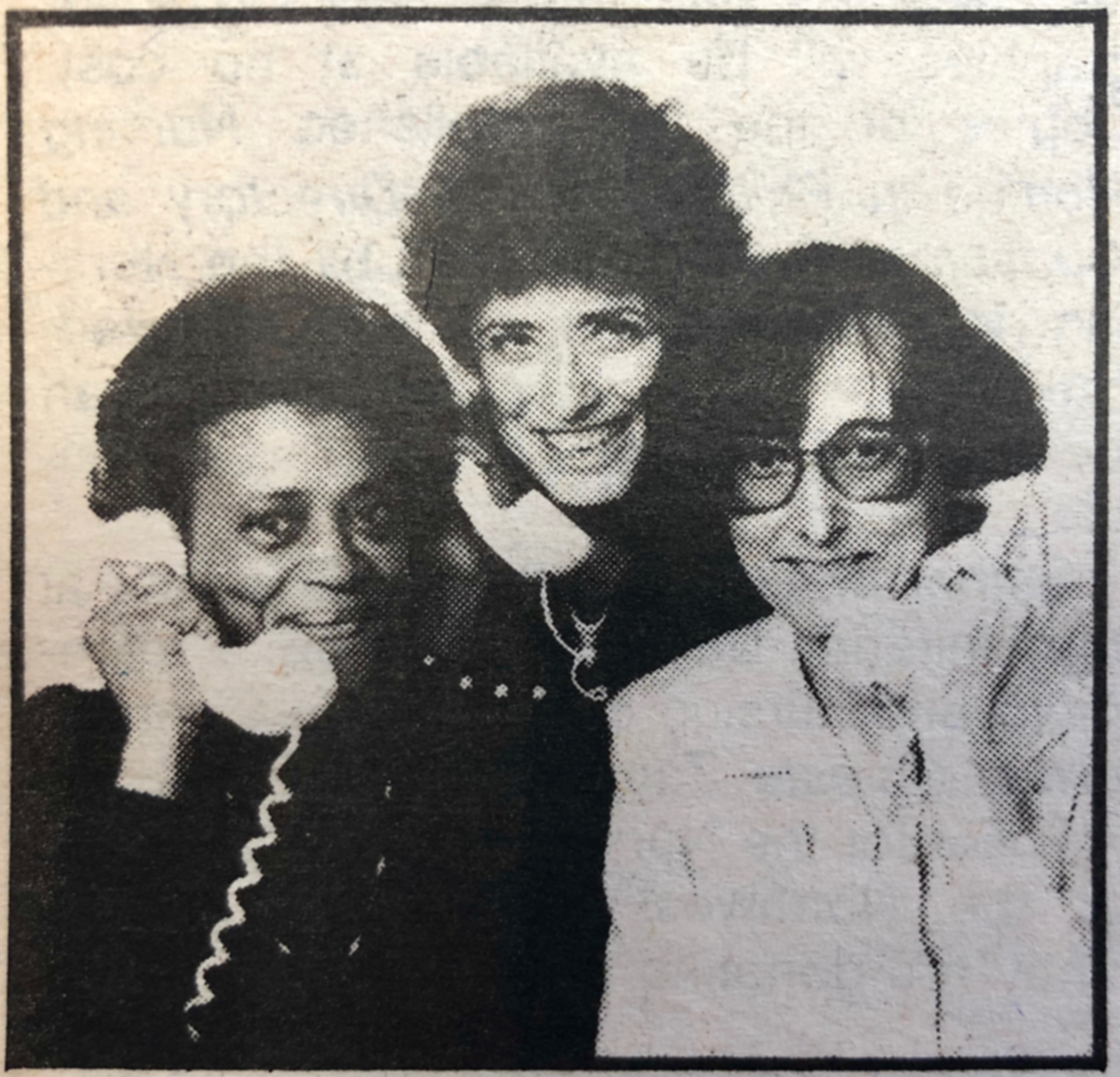 Get periodic updates of upcoming classes and community events by providing your email below.