Thank You for an Amazing Weekend!

Flower Power Gala, June 3
Thank you to the extraordinary Philly Gumbo for keeping us dancing, Jewells in Bloom for the beautiful fresh flowers, Attic Brewing for the delicious beer, and Bar Lizette for being our amazing pop-up with your signature cocktails! Thank you to The Frosted Fox Cake Shop for desserts, Cliveden for hosting our party, Beth Cooper and Anne Swoyer for the delectable hors d'oeuvres, Flaco Best for being our grand Emcee, and Jeffery Sammon for the cool lighting vibe.
Thank you to all of the local businesses and talented Artists who donated items to our silent auction and raffles. A special thank you goes out to MALT's Special Projects Director Sarah Claxton, who worked very hard to organize our first ever Flower Power Gala! This weekend would not have happened without the generous support of our sponsors, and the creative vision of our Flower Power Committee who lit up the dance floor and made the evening fun and enchanting.
Annual Hidden Gardens Tour, June 4
Thank you to all of our garden docents who are volunteered at our Annual Tour today! We are especially grateful for the gardeners who are welcoming us into their glorious creations to share their hidden gems with our attendees. The gardens are a labor of love, and we will alway remember this day and our visit.  And to you, our attendees, thank you for joining us and for supporting the mission of Mt. Airy Learning Tree. We are all together, a garden, and a community.

~ Janet Greenwood Gala
Photos from the Gala!
Photos from our 2023 Annual Hidden Gardens Tour
<
__________________________________
Save the date for Flower Power Weekend:
Mt. Airy Learning Tree's Annual Hidden Gardens Tour – Tickets still available at Ned Wolf Park
& First Annual Flower Power Gala! – Gala is Sold Out!

The Hidden Garden's Tour is MALT's Annual Fundraiser, and this year we're expanding the festivities! Kick off the fun at the Gala on Saturday, follow up with the gorgeous Hidden Garden's tour on Sunday. We appreciate your support! – If you cannot attend, consider making a tax-deductible donation to MALT –
Buy Tickets at Ned Wolf Park, 7018 McCallum Street! We will be at the park until 1pm, the self-guided, self-pace tour runs from 11am to 4pm.
Flower Power Gala SOLD OUT
View our exclusive list of Silent Auction & Raffle items
It's finally here
Weather looks great for the whole weekend!
We start with the Flower Power Gala tonight and it is officially SOLD OUT! But that doesn't mean you have to miss out on the fun, because we NEVER sell out of tickets for the Hidden Gardens Tour!! Get yours today or come to Ned Wolf Park tomorrow between 11 and 1 and get tickets on site.
This weekend is about fundraising for Mt Airy Learning Tree, but it's also about celebrating our community. Most importantly it's about neighbors teaching, and learning from, neighbors. We just want to say thank you
and have a wonderful time!
Annual Hidden Gardens Tour Sunday, June 4 from 11:00 am to 4:00 pm
After the Flower Power Gala on Saturday night, continue the fun on Sunday at The Annual Hidden Gardens Tour. This year the tour will feature treasures to explore while meeting the gardeners that make our neighborhood beautiful and lush.  Mt. Airy Learning Tree invites you to explore our beautiful neighborhood, filled with blooming trees, vibrant flowers and enchanted gardens. Enjoy a self-paced, self-guided tour of 8 delightful gardens and learn tricks of the trade at each destination. View perennial favorites and vegetables, native and habitat-friendly plants, and those with innovative solutions to challenging terrains — there's something for everyone on this tour! Novices and master gardeners alike will find inspiration in the beauty of our neighborhood's unique green spaces.
Begin your adventure by picking up a booklet and map of the garden destinations at Ned Wolf Park between 11:00 am and 1:00 pm. Ned Wolf Park, 7018 McCallum Street (at the corner of McCallum and Ellet Streets in Mt. Airy)
$35 advance registration; $40 day-of-tour tickets. Tickets are on sale at the park between 11am and 1pm.
Flower Power Gala & Garden Tour Combo Ticket only $80, save $10!  – Sold Out!
Want to contribute to MALT by providing tax-deductible items for our silent auction or raffle? Click here.
Follow us on social media: @mtairylearningtree  Facebook and Instagram  
Flower Power Gala, Saturday, June 3 from 7:00 to 10:30 pm
Dance Party • Silent Auction • Raffles Join us for our first annual Flower Power Gala! Dance under a canopy of flowers and light to the live music of the extraordinary Philly Gumbo. Enjoy delicious hors d'oeuvres, plus desserts by The Frosted Fox Cake Shop. Partake in the Silent Auction and Raffle, offered exclusively by Mt. Airy Learning Tree for the Gala. Beautiful corsages and boutonnieres will be available to pre-order from Jewells in Bloom. Cash bar will feature beer by Attic Brewing Co., wine, and a special signature drink. Festive Spring attire encouraged! Cliveden Historic Trust, Carriage House, 6401 Germantown Avenue, Off-street parking available.
Get your ticket early, there are just a limited number of tickets are available for the Gala.
Philly Gumbo has been thrilling audiences with its unique dance-inducing mix of sound for more than three decades. The Philadelphia Inquirer says,"Philly Gumbo is the area's tastiest musical ragout of NewOrleans parish-based soul, blues, reggae and dense funk."
Flowers and More Flowers for the Gala
Let's get fancy for our dance party! You can pre-order a beautiful corsage or boutonniere created by Jewells in Bloom, a local urban Flower CSA in the heart of East Mount Airy. Owned by MALT teacher Courtney Jewell, Jewells in Bloom is generously donating 50% of each order to MALT. The corsages and boutonnieres will be made with lovely seasonal flowers and will be ready to pick up at the Gala. $20 each, $35 for a pair. Click to Pre-order.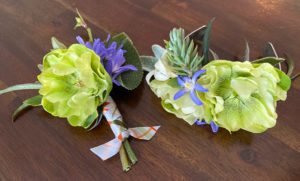 Thank You to Our Generous Flower Power Weekend Sponsors!
Sweet Sassafras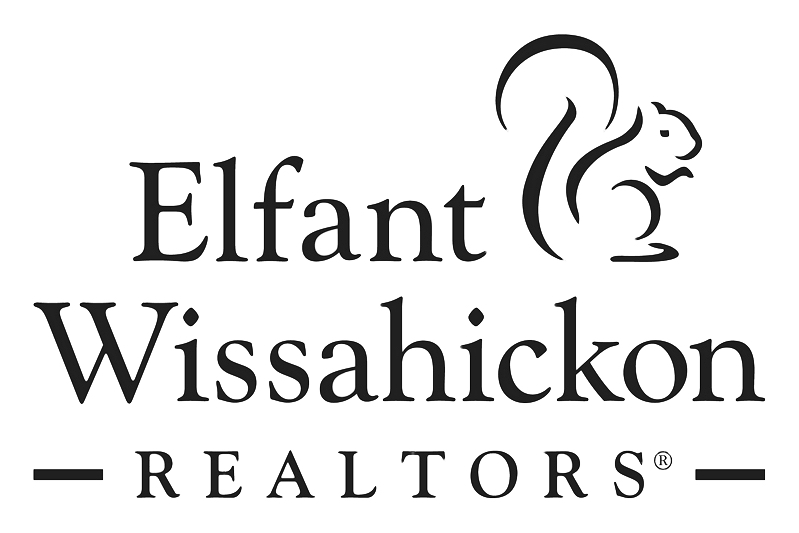 Flowering Dogwood Sponsors